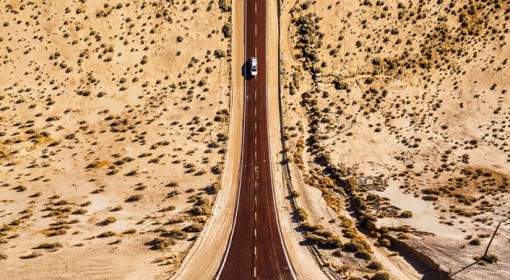 Turkish graphic designer and photographer Aydin Büyüktas has mastered the art of surrealism, and his latest project will leave your head spinning in the best way.
Büyüktas uses drones to take a series of overhead photographs, which he then blends together to produce a superb 'declining' effect, in which the world below looks progressively smaller and flatter – the project is, in fact, called Flatland. The name is derived from a book by English author Edwin Abbott, in which he imagines a 2-dimensional world inhabited by geometric figures.
Flatland II is Büyüktas's latest portfolio entry, featuring scenes he photographed while traveling across the US. We previously featured his stunning landscapes of Istanbul, so compare the East to the West below, and just remember that you're not actually falling – it's the picture.
Source: boredpanda.com
Pictures by: Aydin Büyüktas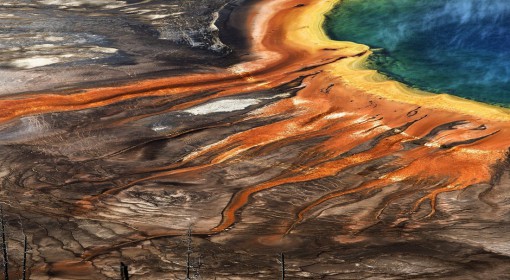 Here is some of our picks from the best pictures submitted for the National Geographic Travel Photographer of the Year 2016 contest.
Enjoy. For more visit: travel.nationalgeographic.com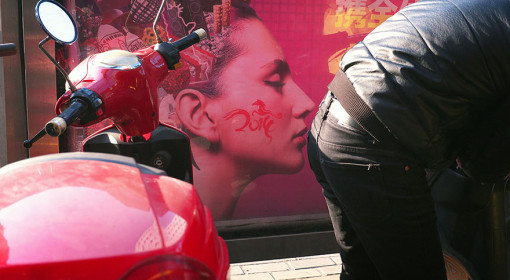 Three months ago, Tao Liu was just a water-meter reader in the Chinese city of Hefei
Early in October, in the third-tier Chinese city of Hefei in the province of Anhui, the young street photographer Tao Liu became an overnight sensation. His witty images, which poke fun at contemporary issues in China – from overindulging parents to commercialism and the boundless urban expansion – were first shown on Weibo, China's Twitter-like social network, by Life Week magazine.
Within 24 hours, the post had been shared more than 40,000 times, attracting the attention of the Chinese Central Television network. A week later, Liu was a household name in China.
With an ever-growing photography market, fueled by the popularity of high-end digital SLRs, China doesn't lack quality imagery. Yet, Liu's images struck a chord when others didn't. His work often comes across as humorous, but he tells TIME, his goal is to present his own take on the world, which, he says, is loosely defined and open for interpretation.
But Liu is not your conventional street photographer. Instead, the 32-year-old is a water-meter reader for the Hefei Water Supply Company. Every morning from 8.30 a.m., he rides his motorbike on the city's roads and spends his day hunched over to record businesses' water usage. Armed with a Fujifilm X100 camera, he lingers on the streets during lunch breaks and after work to satisfy his love for photography.
Liu joined the military after high school and spent two years working as a prison guard in Shanghai during his service. He doesn't think of himself as particularly well educated, he tells TIME, but he's always hoped for a career in the arts.
After his service, Liu first worked in a water plant in Hefei and later transferred to the state-owned water supply company, with the wish of getting a desk job. "When I was out meeting with friends, I didn't feel good about my job as a water meter reader," he says. "They are all office workers. People who sit in [offices] are dressed very clean and proper."
Liu's photography took off when he discovered the work of Japanese master Daido Moriyama. "I found him [to be] a very focused photographer," he says, referring to Moriyama's long-term work on the streets of Shinjuku, Tokyo. "I chose my camera based on what he uses."
Liu taught himself photography, regularly driving several miles to a small bookstore to find magazines and photo books. He subscribed to an Internet proxy to by-pass his country's online censorship rules so he could watch photographers' talks on YouTube and post some of his own images on a Facebook group of Asian street photographers.
One day, he received feedback from a Taiwanese photographer who sent him what he calls both a polite and flattering message. "He called me Mr. Liu!" he says, feeling pride for his work. "Although I'm not in big cities like Beijing or Shanghai, I felt connected to the world through the photos I took of [Hefei]."
With his newfound fame, many expected Liu to switch careers to open a photo studio or to take on the offer of a full-time job from a local newspaper. But, he declined to do both. "China is getting very utilitarian, and I want to challenge that by calming down and focusing on one thing," he says. "But now I definitely won't choose to go work in an office, not even if they pay me more!"
See samples below and for more visit his facebook page
Source: time.com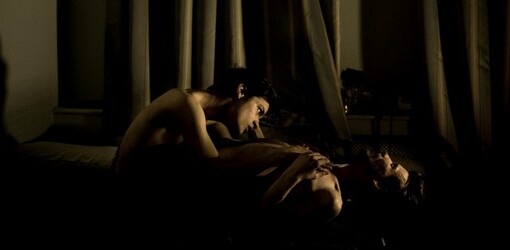 The jury of the 58th annual World Press Photo Contest has announced this year's winners. In what is considered one of the most prestigious photojournalism honors, prizes were given to 42 photographers in eight categories.
"World Press Photo is more interesting than being just a competition. The winning image fosters debate not only within the photo community, about who we are and where we're going and what we're trying to say, but also in the larger community. "
—Donald Weber, World Press Photo Juror
After sifting through almost 100,000 images submitted by nearly 6,000, this year's jury was able to award prizes to 42 different photographers. The winner of the coveted "World Press Photo of the Year" went to the Danish photographer Mads Nissen for his image of a gay couple in Russia.
After a year in which gay rights made headlines around the world, Nissen's image was the perfect reflection of the historic change being felt around the world. Although Russia continues to impose repressive policies on its LGBT community, there are signs of hope elsewhere in the world. In the words of juror Alessia Glaviano: "The photo has a message about love being an answer in the context of all that is going on in the world. It is about love as a global issue, in a way that transcends homosexuality. It sends out a strong message to the world, not just about homosexuality, but about equality, about gender, about being black or white, about all of the issues related to minorities."
This year's awards were also marked by an increased vigilance against image altering. After controversies in years past, the competition was vigilant to ensure that there were no content modifications in any of the images this year.
In the words of World Press Photo's managing director Lars Boering: "It seems some photographers can't resist the temptation to aesthetically enhance their images during post-processing either by removing small details to 'clean up' an image, or sometimes by excessive toning that constitutes a material change to the image. Both types of retouching clearly compromise the integrity of the image. Consequently, the jury rejected 20 percent of those entries that had reached the penultimate round of the contest and were therefore not considered for prizes."
Thus, we can be assured that this year's winners are not only of the highest quality but also the utmost integrity as well.
see all winning pictures here: http://www.worldpressphoto.org/awards/2015
Source: LensCulture
Renowned photographer Sandro Miller has worked together with legendary Hollywood A-Lister John Malkovich many times, but when Miller wanted to celebrate the photography greats that had inspired and guided him, he had to do something special. So he, with Malkovich as his dashing unisex model, recreated some of those influential photographers' most important portraits in a photo series called "Malkovich, Malkovich, Malkovich: Homage to photographic masters."
The series puts both Miller's exceptional photography and Malkovich's masterful acting talents front and center. Miller gets each amazing portrait's lighting, mood and composition down perfectly, while Malkovich replicates the subject's emotions and expressions so perfectly that the photos become nearly indistinguishable, regardless of the age or gender of the original subject. And it was all done without Photoshop!
More info: sandrofilm.com | edelmangallery.com
Did it integrate opposites, has it united differences under a common flag, did it break down barriers or has it sparked controversies? Be it the white girl with blonde curly hair and an African American girl embracing each other or an attempt to fight world hunger or pulsing hearts of three different races, United Colors of Benetton has defined a new era of fearless and provocative ads.
Italian art director and photographer Oliviero Toscani is credited with creating Benetton's daring advertising campaigns. Breaking the age-old advertising tricks, Benetton has always pushed sensitive subjects and challenged realities.
By 1984, Toscani's work started creating buzz with 'All the Colors of the World' campaign that focussed on young people of multicultural groups wearing the brand's apparels. A political alignment with consumers rather than just talking about the style and colours has helped in creating a movement against various social taboos.
Showcasing the message of unity in 1991, the brand portrayed one figure from three different continents warmed by a single blanket. The ad looked like a family portrait and gave the message of spreading love between people of different races. In order to fight world hunger in 1997, the brand used one of the most astonishing images to depict how hunger can consume human body. The most controversial ad was the 'Death Row' campaign that aimed at drawing attention to the controversy around capital punishment in the US. Convicted criminals were used as models and the photos were stamped with the words 'Sentenced to Death' and 'We, on Death Row'.
Right from bravely using HIV AIDS to the colourful mix of condoms and the Cold War campaign with a photo of two black children kissing and wrapped in different flags, the brand doesn't shy away from sparking debates.
The iconic image of an umbilical cord still intact to a baby and featuring a real AIDS patient on his deathbed was an unusual sight in the advertising space. To some it appeared distasteful and insensitive but it generated awareness about the disease and number of infant deaths.
Raising the bar of controversies again, Benetton recently launched the 'Unhate' campaign featuring religious leaders, prime ministers, presidents kissing each other as an attempt to foster global love and creation of a new culture of tolerance.
The campaign also took the Lion Grand Prix in Press; however, Benetton had to withdraw the photograph featuring Pope Benedict XVI kissing a senior Egyptian imam. The campaign generated more than 500 million hits and was among the top trending topics on Twitter.
The 'Unhate' campaign was followed by the launch of 'The unemployee of the year' communication campaign, set up under the aegis of the UNHATE Foundation, that seeks to challenge clichés about youth non-employment and asserts a belief in the creativity of the world's youth. The campaign aimed to support youth to become actors of change against indifference and stigma. Young non-employed people, between the ages of 18 and 30, were invited to submit outlines of projects to be supported and the 100 most deserving projects received support from the UNHATE Foundation to turn these projects into reality.
Oliviero Toscani is an Italian photographer, born in 1942, in Milan. He is the ingenious force behind some of the most successful brands and magazines of the world, such as Esprit, Chanel, Fiorucci, Benetton and more. He studied design and photography in Zurich from 1961 to 1965.
Many a times, eminent brands all around the world communicate controversial statements through their advertisements and promotional campaigns. Toscani is one such artist who makes it possible for these huge or elite companies to spread creativity yet taunt at some social, economic or political issue. Through his work, Oliviero Toscani has given insinuation to war, racism, capital punishment and religion.
What is unique about such advertisements by Oliviero Toscani and other creative photographers, is that there is no image of the product, yet things are made to be understood. In some advertisements, there is no hint about what is being sold. The same thing is presented in one of Toscani's work for No.l.ita, an Italian apparel company.
According to Toscani, as much as it is important to promote a product or service, it is equally important for a company to demonstrate their social sensitivity and intelligence to a society. So, he began working using such issue as a reference and kept experimenting. The results suggested that this tactic became successful. Over the eighteen years of his work for Luciano Benetton, the company grew 20 times in size. Hence, whenever there is a possibility to use such creative angles, Oliviero Toscani is always up for it. For him, the most important part of an advertising campaign is the concept and the communication.
The only objective of art is to illustrate the conditions of humans through rationality and emotions. Toscani thinks that he inherited this great talent from his father, Fedele Toscani. Fedele was a photojournalist for Corriere della Sera, Italy's well known daily newspaper. Thus, controversial photography is genetically transferred to him.
Henri Cartier-Bresson,  (born August 22, 1908, Chanteloup, France—died August 3, 2004, Céreste), French photographer whose humane, spontaneous photographs helped establish photojournalism as an art form. His theory that photography can capture the meaning beneath outward appearance in instants of extraordinary clarity is perhaps best expressed in his book Images à la sauvette (1952; The Decisive Moment).
Cartier-Bresson was born and attended school in a village not far from Paris. In 1927–28 he studied in Paris with André Lhote, an artist and critic associated with the Cubist movement. Lhote implanted in him a lifelong interest in painting, a crucial factor in the education of his vision. In 1929 Cartier-Bresson went to the University of Cambridge, where he studied literature and painting.
As a boy, Cartier-Bresson had been initiated into the mysteries of the simple "Brownie" snapshot camera. But his first serious concern with the medium occurred about 1930, after seeing the work of two major 20th-century photographers, Eugène Atget and Man Ray. Making use of a small allowance, he traveled in Africa in 1931, where he lived in the bush, recording his experiences with a miniature camera. There he contracted blackwater fever, necessitating his return to France. The portability of a small camera and the ease with which one could record instantaneous impressions must have struck a sympathetic chord, for in 1933 he purchased his first 35-mm Leica. The use of this type of camera was particularly relevant to Cartier-Bresson. It lent itself not only to spontaneity but to anonymity as well. So much did Cartier-Bresson wish to remain a silent, and even unseen, witness, that he covered the bright chromium parts of his camera with black tape to render it less visible, and he sometimes hid the camera under a handkerchief. The man was similarly reticent about his life and work.
In more than 40 years as a photographer, Cartier-Bresson wandered continually around the world. But there was nothing compulsive about his travels, and he explicitly expressed a desire to move slowly, to "live on proper terms" in each country, to take his time, so that he became totally immersed in the environment.
In 1937 Cartier-Bresson produced a documentary film, his first, on medical aid in the Spanish Civil War. The date also marked his first reportage photographs made for newspapers and magazines. His enthusiasm for filmmaking was further gratified when, from 1936 to 1939, he worked as an assistant to the film director Jean Renoir in the production of Une Partie de campagne (A Day in the Country) and La Règle du jeu (The Rules of the Game). As a photographer he felt indebted to the great films he saw as a youth. They taught him, he said, to choose precisely the expressive moment, the telling viewpoint. The importance he gave to sequential images in still photography may be attributed to his preoccupation with film.
In 1940, during World War II, Cartier-Bresson was taken prisoner by the Germans. He escaped in 1943 and the following year participated in a French underground photographic unit assigned to record the German occupation and retreat. In 1945 he made a film for the U.S. Office of War Information, Le Retour, which dealt with the return to France of released prisoners of war and deportees.
Though Cartier-Bresson's photographs had been exhibited in 1933 in the prestigious Julien Levy Gallery in New York City, a more important tribute was paid to him in 1947, when a one-man exhibition was held in that city's Museum of Modern Art. In that same year, Cartier-Bresson, in partnership with the U.S. photographer Robert Capa and others, founded the cooperative photo agency known as Magnum Photos. The organization offered periodicals global coverage by some of the most talented photojournalists of the time. Under the aegis of Magnum, Cartier-Bresson concentrated more than ever on reportage photography. The following three years found him in India, China, Indonesia, and Egypt. This material and more, taken in the 1950s in Europe, formed the subjects of several books published between 1952 and 1956. Such publications helped considerably to establish Cartier-Bresson's reputation as a master of his craft. One of them, and perhaps the best known, Images à la sauvette, contains what is probably Cartier-Bresson's most comprehensive and important statement on the meaning, technique, and utility of photography. The title refers to a central idea in his work—the decisive moment—the elusive instant when, with brilliant clarity, the appearance of the subject reveals in its essence the significance of the event of which it is a part, the most telling organization of forms. Later books include Cartier-Bresson's France (1971), The Face of Asia (1972), and About Russia (1974).
He was singularly honoured by his own country in 1955, when a retrospective exhibition of 400 of his photographs was held at the Museum of Decorative Arts in Paris and was then displayed in Europe, the United States, and Japan before the photographs were finally deposited in the Bibliothèque Nationale (National Library) in Paris. In 1963 he photographed in Cuba; in 1963–64, in Mexico; and in 1965, in India. The French filmmaker Louis Malle recalled that, during the student revolt in Paris in May 1968, Cartier-Bresson appeared with his 35-mm camera and, despite the explosive activities, took photographs at the rate of only about four per hour.
In the late 1960s Cartier-Bresson began to concentrate on making motion pictures—including Impressions of California (1969) and Southern Exposures (1971). He believed that still photography and its use in pictorial magazines was, to a large extent, being superseded by television. On principle, he always avoided developing his own prints, convinced that the technical exigencies of photography were a harmful distraction. Similarly, he directed the shooting of films and did not wield the camera himself. With this medium, however, he was no longer able to work unobtrusively by himself. Cartier-Bresson devoted his later years to drawing.
His Leica—his notebook, as he called it—accompanied him wherever he went, and, consistent with his training as a painter, he always carried a small sketch pad. There was for Cartier-Bresson a kind of social implication in the camera. To his mind, photography provided a means, in an increasingly synthetic epoch, for preserving the real and humane world.
Looking back at old classics, we are presenting a collection of portraits by Helmut Newton
He led the ultimate glamorous life. He lived in the Chateau Marmont in the winter months, to keep the cold and gloom at bay, befriending Billy Wilder, Dennis Hopper and Robert Evans. He was married to fellow photographer Alice Springs, quirkily named after a pin was placed in a map.
Newton arrived in Paris in a white Porsche, was hired immediately by French Vogue, commissioned by Playboy, had a heart attack at 50, and lived in Monte Carlo. Then in a final fling – or what Karl Lagerfeld poetically described as "his last picture, taken by himself", he crashed his Cadillac on Sunset Boulevard aged 83, on January 23 2004.
After taking a model onto the streets during an early assignment at British Vogue, he was sternly told by the editor that "ladies, Helmut, do not lean against lampposts"
All Newton's exhibitions were curated by his devoted wife; all books edited by her, including: White Women (1976), Sleepless Nights (1978), Big Nudes (1978), World Without Men (1984) and the massive Sumo (1999), which came out at 31 inches, 26 kilos, £625, and with its own coffee table (Brad Pitt bought several copies)
  Celebrating 51 years of marriage in 1999, their joint exhibition and book, Us And Them, included Alice's photo of Newton wearing nothing but black stockings and his strangely tender portrait of her lying on a hospital bed, following a major operation, wearing a catheter and a huge metal zip running up her stomach.
World Press Photo, who has selected VII Photo co-founder Gary Knight as chair of its 2014 contest, has announced a change of rules regarding "the permissible levels in post-processing of image files" submitted following this year's intense debate about manipulation in photojournalism
Earlier this year, World Press Photo was forced to re-evaluate the integrity of its winning image following false allegations of forgery leveraged against photographer Paul Hansen. While a panel of forensic analysts found that the image had not been digitally manipulated, it concluded that the image had gone through "a fair amount of post-production, in the sense that some areas [had] been made lighter and others darker," wrote Eduard de Kam, a digital photography expert at the Dutch Institute for Digital Photography.
The allegations were at the centre of an intense debate about the increasing post-production practice in photojournalism, as discussed in a BJP article published last May.
Now, World Press Photo has confirmed that it will introduce new rules for its 2014 contest. "There has been a lot of discussion and widespread speculation regarding the permissible levels in post-processing of image files in the contest," Michiel Munneke, World Press Photo's managing director. "We have evaluated the contest rules and protocols and examined how to create more transparency, and we have changed the procedures for examining the files during the judging."
He continues: "We will announce further details when the 2014 Photo Contest opens for entries later this year, but the bottom line is that we will need to be able to rely on the integrity and professionalism of the participating photographers."
The contest will be calling for entries in December with a 15 January 2014 deadline. The winners will be selected by a jury chaired by VII Photo's co-founder Gary Knight.
"The World Press Photo contest evolves every year as it seeks to adapt to the rapid changes in the media landscape," says Knight in a press statement. "The very definition of what constitutes the press or what is a photograph has transformed since the Award was instituted. World Press Photo takes its role as the world's most prestigious and multi-genre global photojournalism award very seriously and, as I look forward to chairing the jury again, there are new categories and a more diverse demographic of jurors to adapt to this changing topography."
For more information, visit www.worldpressphoto.org.
Source: BJP
Do dogs really look like their owners? They do in this project by Swiss photographer Sebastian Magnani – he has spliced together portraits of the owners with their four-legged friends in a series called Underdogs
"I first started the project in August 2009. As soon as I had the idea, it had pretty much already been realized, namely to photograph dogs with their owners. What originally started out as entertainment, without expectation, without any pressure, was suddenly creating waves. The four-legged friends and their owners have since travelled the world. Various blogs, journals, and television shows have all reported on the bizarre image combinations of humans and animals. So where does this striking resemblance between dog and owner come from? Does the "underdog" really rank himself lower, even visually? It is undisputed that the canines not only stir emotions and interest, but also our inner most needs. Dogs are considered loyal, selfless, trustworthy, life saving, fun and proud companions in a world where these values are gradually disappearing. From the inexhaustible number of examples, lies the difficulty to find the gems, which captivate with uniqueness, brilliance and depth. Only to create a single moment of symbiosis – between man and beast – to be one."
See all pictures at The Guardian
The international jury of the 56th annual World Press Photo Contest has selected a picture by Paul Hansen of the Swedish daily Dagens Nyheter as the World Press Photo of the Year 2012. The picture shows a group of men carrying the bodies of two dead children through a street in Gaza City. They are being taken to a mosque for the burial ceremony while their father's body is carried behind on a stretcher. Two-year-old Suhaib Hijazi and his older brother Muhammad were killed when their house was destroyed by an Israeli missile strike. Their mother was put in intensive care. The picture was made on 20 November 2012 in Gaza City, Palestinian Territories.
The jury gave prizes in nine themed categories to 54 photographers of 33 nationalities from: Argentina, Australia, Belgium, Brazil, Canada, Chile, China, Czech Republic, Denmark, France, Germany, India, Indonesia, Iran, Italy, Jordan, Malaysia, Mexico, Palestinian Territories, the Netherlands, Peru, Poland, Portugal, Russia, Serbia, South Africa, Spain, Sweden, Switzerland, Turkey, United Kingdom, USA, and Vietnam.
The members of the jury announced the winners at a press conference held at the World Press Photo office in Amsterdam on 15 February.
Comments on the winners by the jury
Mayu Mohanna, jury member from Peru, said of Paul Hansen's winning picture: "The strength of the pictures lies in the way it contrasts the anger and sorrow of the adults with the innocence of the children. It's a picture I will not forget."
Santiago Lyon, vice president and director of photography at The Associated Press, spoke of the selection of prizewinners: "When I look at the results, as chair of the jury, I think that the World Press Photo of the Year, and all the other photos that were given prizes, were solid, stellar examples of first-rate photojournalism that is powerful, that is lasting, and that will reach whoever looks at them."
The judging was conducted at the World Press Photo office in Amsterdam. All entries were anonymously presented to the jury, who discussed their merits over a two-week period. The jury operates independently and a secretary without voting rights safeguards the fairness of the procedure. The contest drew entries from professional press photographers, photojournalists and documentary photographers across the world. By the mid-January deadline, 103,481 images had been submitted by 5,666 photographers from 124 countries.
View all winners in the online gallery.