Intermediate Digital Photography Course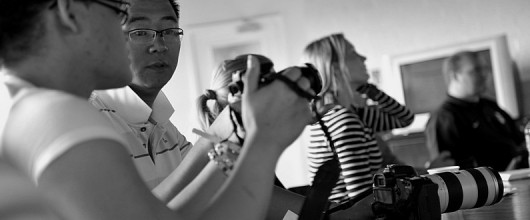 This course is suitable for those who have previously attended our digital photography courses for beginners or have photography experience. The aim of the course is to strengthen your photography skills and to produce some stunning and memorable images. The course concentrates on manual mode and the link between shutter speed, aperture and ISO settings.
By the end of the course students will be able to use exposure techniques to improve image quality, use tripods and filters for correction and effect and have a good understanding of the mechanics of the camera.
Requirements: A digital SLR camera with lenses, a basic knowledge of digital photography (aperture, shutter speed, depth of field, motion blur and ISO).
The course covers:
 Priority modes (review)
 Raw and jpeg files
 Manual mode in depth
 Measuring the light (spot, centred weight and matrix mode)
 Introduction to histogram
 Lenses and focal lenses
 Filters
 Pop up flash, fill in and flash compensation
 Tripod application
For more information – please visit our FAQs page
Tagged with:
Course, Personal, School, University,