Why us?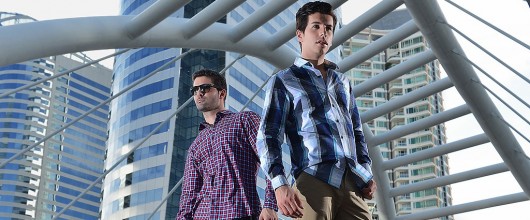 We manage all productions end-to-end providing you one-stop-shop solution
We are able to combine art, science and passion into creating any project for you, without you being worried too much about the details. We cooperate with a number of other studios all over the Bangkok. We have access to many interesting indoor and outdoor locations, which we use for photo shoots.
We have a team of top photographers, film crew, make-up artists, stylists (name others…),  cooperate with designers and have numerous companies in the apparel industry supplying us with latest design outfits (which can be used during photo shoots).
We are prepared and fully equipped to cater for all kinds of studio, outdoor, commercial, fashion, glamour , event and editorial photography and video production.
We will help you to define the project and manage it end-to-end. We will hire all the resources and locations needed, provide equipment, manage production logistics, then we will take care of post-processing. All in one go, within one place. Simple, easy and enjoyable!
We have a team of gifted professionals and access to extensive talent pool all over Thailand and beyond.
Our photographers / film-crew / stylists / MUAs / Models (and others ..) show sheer dedication to their work to the highest degree of professionalism and reliability and deliver top quality outcomes. They challenge each project with such extraordinary spirit; they are able to release their potential through the art of capturing stills and videos. Stay rest assured that they can and will produce exactly what you need, even exceed your expectations.
Quality at competitive cost.
We can deliver QUALITY at a competitive cost. The belief that you have to choose between high quality and low cost-now widespread among those who work in the industry. We believe that it dosent have to be so. We know the market, people, have access to location and logistics. It can bring down the overall cost of any production without sacrificing the quality.
We also acknowledge that every organization / person has its own needs and we will provide you with custom built solutions tailored to your requirements.
We are open to discuss pricing and any other arrangements.
Variety of locations
Bangkok / Thailand offers an incredible variety of locations which can be used for photo/video shoots. We will help you to find THE perfect one depending on your requirements. You want modern?, vintage?, urban?, countryside?, quirky?, industrial?, tropical? Name it. Productions can be organised:
– Outdoor => beaches, pools, parks, streets, cityscape, historic landmarks (…) others.
– Indoor (apartments, villas, hotels, clubs, bars & restaurants, venues and event spaces, industrial spaces, studios …. others.
Where necessary we can help you get all appropriate permits.
Since we know the market it will be cost effective and save you lots of time.
We think globally, work locally
So use our experience and market knowledge. We will recommend you talents, locations, logistics arrangements, pre and post-production that best suit your needs. We know who, how and when will deliver the quality at reasonable cost.
This will save you time and money so you can have more time to enjoy Thailand.
Does this sound like something for you?
Drop us a line to discuss it further.
Tagged with: