Model Portfolio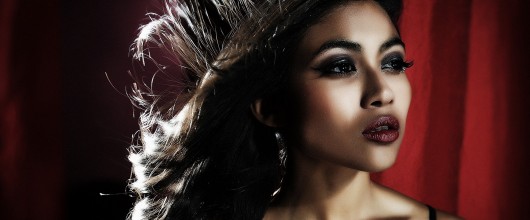 Overview
As a model, having a strong portfolio is essential for showcasing your abilities and getting noticed by agents, clients, and photographers. A model portfolio is a collection of your best photos that demonstrate your range of looks, poses, and styles. A good portfolio should highlight your unique features and showcase your versatility as a model.
As professional portfolio photographers, we understand the importance of creating a portfolio that stands out and showcases your strengths. We are trained to capture the essence of who you really are, with an eye for the exciting and unusual. We will work closely with you to create a portfolio that represents your unique style and personality.
We will guide you through the process,by giving you full guidance on posing, and make sure that you look fabulous in every photo. We will also help you with styling, hair and makeup, to make sure that you look your best. Our goal is to create a portfolio that makes you stand out and shows your potential as a model.
We understand that creating a portfolio can be nerve-wracking, but we will make the process as enjoyable and stress-free as possible. Our team is passionate about creating beautiful and unique images, and we are dedicated to helping models build a portfolio that will help them stand out in the competitive world of modeling.
Offer
Professional Photoshoot
– 3 hours photo session in our fully equipped studio
– make-up and hair styling included
– up to 4-5 changes of clothing that you bring. We don't supply any clothing or props.
– up to 4-5 changes of lighting and/or backgrounds
– different poses, captures (full body, 3/4, 1/2, head shot)
– all the pictures (200+) delivered via free cloud delivery
– retouching on your choice of 8 images
Pricing
– Professional Photoshoot – 14,000 THB
For any other arrangements please contact us to get offer tailored to your needs.
Travel
We do shoot on location as well, but only for Professional PhotoShoot package. There is no charge for travel within a 20 km radius of Central Bangkok. Locations outside the 20 km radius are subject to refund of any costs needed to get to the shoot place. Location hire (if needed) may be charged separately.
Add-ons
Photo retouching, albums, photographic prints, framed pictures, graphic design etc. are available upon request.
Portfolio
See our images in sample galleries:

Tagged with:
Beauty, Boudoir, Catalog, Catalogue, Catwalk, Commercial, Editorial, Fashion, Glamour, Look Book, Magazine, Make-Up, Makeover, Model, Musician, People, Personal, Photoshop, Pin-Up, Portfolio, Portrait, Sexy, Staff, Style,