Portrait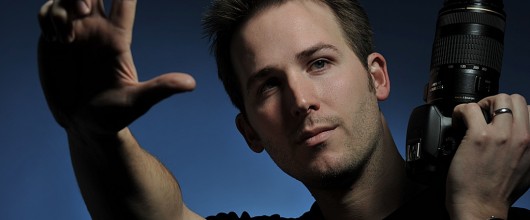 Overview
When it comes to portrait photography, having a high-quality and professional image is crucial for making a great first impression. Whether you're an artist, actor, musician, dancer, couple, family, performer or professional in need of top-quality pictures for your CV, a flattering and natural portrait can be the difference between getting that next opportunity or being passed over.
At our studio, we understand the importance of having a good portrait or headshot and that is why we offer a range of classic, creative and contemporary photographic styles to suit any need. Whether you're in need of a portrait for a wedding, cv, social media, school or commercial purpose, we will work closely with you to understand your needs and deliver the best results.
Our team of professional photographers are experts in capturing the essence of who you really are, with an eye for the exciting and unusual. We offer full guidance on posing, and make sure that you look fabulous in every photo. We also provide styling assistance, whether you're looking for a more traditional look or something more imaginative like beauty or fashion style. Our goal is to create a portrait that makes you stand out and shows your unique style and personality.
We shoot in both the studio and outdoor locations, allowing us to capture the perfect shot in any setting. Our team is passionate about creating beautiful and unique images, and we are dedicated to helping you achieve the perfect portrait. With our expertise and guidance, you can be confident that we will deliver a professional portrait that will help you stand out in your field.
Offer
Special Headshot Package
– 1 hour photo session
– 50-70 images (all supplied on hi resolution on CD or client supplied drive/thumb drive, or thumb drive we supply for 400 THB)
– 2 different backdrops, 2 different lighting sets
– Black & White or colour available
– 2 retouched hi-res images of your choice
– studio, outdoor or location
– Make-up (available on request)
Professional Portrait Session
– 2 hours photo session
– up to 4 changes of clothing
– up to 4 changes of lighting and/or backgrounds
– different poses, captures (full body, 3/4, 1/2, head shot)
– all the pictures (150+) on a full resolution on CD, or client supplied drive/thumb drive, or thumb drive we supply for 400 THB
– retouching on your choice of 5 images
– studio, outdoor or location
– Make-up (available on request)
You gain
– A DVD containing all unprocessed photographs in full resolution (up to 36 megapixels);
– A number of post-processed images as agreed upon signing in for the assignment (depending on package, see above)
Pricing
-Special Headshot Package – 3500 THB
-Professional Portrait Session – 6900 THB
-Make-Up & hair styling – 2000 THB p/p
For any other arrangements please contact us to get offer tailored to your needs.
Travel
There is no charge for travel within a 20 km radius of Central Bangkok. Locations outside the 20 km radius are subject to refund of any costs needed to get to the shoot place.
Add-ons
Photo retouching, albums, photographic prints, framed pictures, graphic design etc. are available upon request.
Portfolio
See our images in sample galleries:

Tagged with:
Advertising, Beauty, Business, Commercial, Conference, Corporate, Couple, Editorial, Family, Fashion, Friends, Headshot, Indoor, Industry, Magazine, Make-Up, Makeover, Model, Musician, Office, Outdoor, People, Personal, Photoshop, Portfolio, Portrait, Staff, Studio,