The BK Film Awards 2015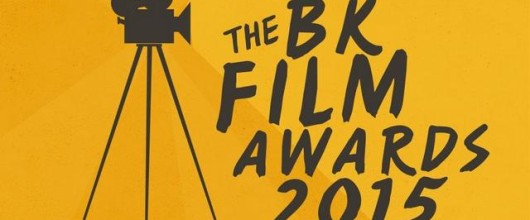 The BK film  => what BK loved and hated about Thai cinema in 2014.
Best Film – Teacher's Diary (Nithiwat Tharatorn)
OK, the writing or acting in this GTH rom-com won't blow any minds, but we think it's just about the best Thai film we watched last year. The premise of a guy falling in love with a girl by reading her diary could easily become bloated and bogged down by melodrama, which makes it even more impressive that director Nithiwat Tharathorn (of Seasons Change, the film that cemented GTH's position as the best Thai film company for many) was able to craft such a well-rounded story. The film has comedy and warm, fuzzy drama in just the right balance, making it a joy—and a breeze—to watch. The beautiful cinematography, which takes full advantage of one of Thailand's best-preserved natural environments, also deserves praise.
Best Leading Actress -Toei Jarinporn (Timeline)

The female lead in the sequel to 2004's hit romance film The Letter, Toei is a veteran of Thailand's film and TV industry, and she brings all that experience to the fore in portraying the lively and optimistic Mut. While Timeline's script is average at best, Toei instills her character with life and vigor, stealing every scene she's in. In fact, Toei's performance is the best thing about the film, hands down.
Best Leading Actor – Ananda Everingham (Concrete Clouds)

Ananda had a quiet 2013, possibly due to the backlash he received from the supremely disappointing 2012 film Shambala. His acting chops, however, have never been in doubt, and he was back to kick ass in 2014's Concrete Clouds. He fits the role of a foreign exchange student reluctantly called home perfectly, and his body language and mannerisms are as excellent as ever. Expect to see Ananda in every single TV commercial and music video again.
Best Supporting Actress -Marsha Wattanapanich (Love on the Rocks)

Marsha and her entourage of drinking friends are probably the only good thing about this illogical and poorly-thought out film. Her natural charisma and confident mannerisms make her character a joy to watch, even when everything else in the film makes not a lick of sense (let's not even get started on the irrationality of the two lead characters). It's a shame that her character only got such limited screen-time, and the second half of the film is infinitely less interesting without her.
Best Supporting Actor(s) – The kids in Teacher's Diary (Nithiwat Tharatorn)

It would be remiss not to mention all the kids who truly elevated this film from a run-of-the-mill love story into something more meaningful. The children also serve as another bridge between the two main characters, who supposedly never meet, giving them an important role in the overall story. The talent on display is also pretty impressive, with the kids pulling off comedic and dramatic scenes perfectly.
Best Documentary – The Master (Nawapol Thamronrattanarit)

This year, the edgy director of indie gems like 36 and Mary is Happy, Mary is Happy graced us with The Master, a documentary telling the story of Van Video, a humble little store that sold bootleg foreign art-house films back in the 90s and early 00s. The whole movie is basically just a bunch of people talking, answering interview questions with the occasional piece of inserted footage, yet it impressively elicited both laughter and tears from us throughout its run time.
Best Director Mez Tharatorn (I Fine…Thank You… Love You)

It was hardly a bumper year for Thai film, but the one production team you could rely on to deliver the laughs was GTH. As far as box office hits go, I Fine… Thank You… Love You had the second highest opening day for a Thai film ever—no laughing matter. As with his previous film, 2012's low-budget smash ATM: Er Rak Error, Mez showed a knack for telling a relatable story coated in over-the-top slapstick comedy, this time centering on English lessons and the often-unintended hilarity that ensues. The story isn't rocket science, but then we're not all rocket scientists, are we?
see more at the BK website
Source: BK