The man behind Shockvertising – Oliviero Toscani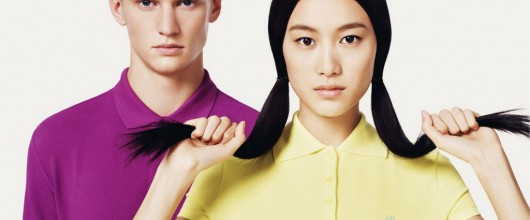 Did it integrate opposites, has it united differences under a common flag, did it break down barriers or has it sparked controversies? Be it the white girl with blonde curly hair and an African American girl embracing each other or an attempt to fight world hunger or pulsing hearts of three different races, United Colors of Benetton has defined a new era of fearless and provocative ads.
Italian art director and photographer Oliviero Toscani is credited with creating Benetton's daring advertising campaigns. Breaking the age-old advertising tricks, Benetton has always pushed sensitive subjects and challenged realities.
By 1984, Toscani's work started creating buzz with 'All the Colors of the World' campaign that focussed on young people of multicultural groups wearing the brand's apparels. A political alignment with consumers rather than just talking about the style and colours has helped in creating a movement against various social taboos.
Showcasing the message of unity in 1991, the brand portrayed one figure from three different continents warmed by a single blanket. The ad looked like a family portrait and gave the message of spreading love between people of different races. In order to fight world hunger in 1997, the brand used one of the most astonishing images to depict how hunger can consume human body. The most controversial ad was the 'Death Row' campaign that aimed at drawing attention to the controversy around capital punishment in the US. Convicted criminals were used as models and the photos were stamped with the words 'Sentenced to Death' and 'We, on Death Row'.
Right from bravely using HIV AIDS to the colourful mix of condoms and the Cold War campaign with a photo of two black children kissing and wrapped in different flags, the brand doesn't shy away from sparking debates.
The iconic image of an umbilical cord still intact to a baby and featuring a real AIDS patient on his deathbed was an unusual sight in the advertising space. To some it appeared distasteful and insensitive but it generated awareness about the disease and number of infant deaths.
Raising the bar of controversies again, Benetton recently launched the 'Unhate' campaign featuring religious leaders, prime ministers, presidents kissing each other as an attempt to foster global love and creation of a new culture of tolerance.
The campaign also took the Lion Grand Prix in Press; however, Benetton had to withdraw the photograph featuring Pope Benedict XVI kissing a senior Egyptian imam. The campaign generated more than 500 million hits and was among the top trending topics on Twitter.
The 'Unhate' campaign was followed by the launch of 'The unemployee of the year' communication campaign, set up under the aegis of the UNHATE Foundation, that seeks to challenge clichés about youth non-employment and asserts a belief in the creativity of the world's youth. The campaign aimed to support youth to become actors of change against indifference and stigma. Young non-employed people, between the ages of 18 and 30, were invited to submit outlines of projects to be supported and the 100 most deserving projects received support from the UNHATE Foundation to turn these projects into reality.
Oliviero Toscani is an Italian photographer, born in 1942, in Milan. He is the ingenious force behind some of the most successful brands and magazines of the world, such as Esprit, Chanel, Fiorucci, Benetton and more. He studied design and photography in Zurich from 1961 to 1965.
Many a times, eminent brands all around the world communicate controversial statements through their advertisements and promotional campaigns. Toscani is one such artist who makes it possible for these huge or elite companies to spread creativity yet taunt at some social, economic or political issue. Through his work, Oliviero Toscani has given insinuation to war, racism, capital punishment and religion.
What is unique about such advertisements by Oliviero Toscani and other creative photographers, is that there is no image of the product, yet things are made to be understood. In some advertisements, there is no hint about what is being sold. The same thing is presented in one of Toscani's work for No.l.ita, an Italian apparel company.
According to Toscani, as much as it is important to promote a product or service, it is equally important for a company to demonstrate their social sensitivity and intelligence to a society. So, he began working using such issue as a reference and kept experimenting. The results suggested that this tactic became successful. Over the eighteen years of his work for Luciano Benetton, the company grew 20 times in size. Hence, whenever there is a possibility to use such creative angles, Oliviero Toscani is always up for it. For him, the most important part of an advertising campaign is the concept and the communication.
The only objective of art is to illustrate the conditions of humans through rationality and emotions. Toscani thinks that he inherited this great talent from his father, Fedele Toscani. Fedele was a photojournalist for Corriere della Sera, Italy's well known daily newspaper. Thus, controversial photography is genetically transferred to him.