Miss Universe Cambodia 2023 – Final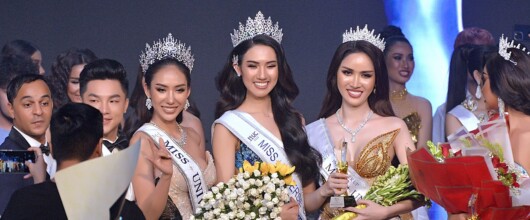 The Miss Universe Cambodia 2023 final was a glamorous event that showcased the beauty and talent of 35 contestants from different provinces and communities of Cambodia. The pageant was held on September 7, 2023, at Bayon TV Steung Meanchey Studio in Phnom Penh, the capital city of Cambodia.
The winner of the coveted crown was John Sotima, a 23-year-old beauty representing Kampong Cham province. She impressed the judges and the audience with her stunning performance in the swimsuit, evening gown, and national costume rounds, as well as her confident answer in the final question. She also won the special award for Miss Beautiful Skin.
Sotima is no stranger to pageantry, as she has already joined the national pageant in 2019 and placed second runner-up. She was then named Miss Tourism Cambodia and went on to compete in Miss Tourism International 2019 in Malaysia where she was awarded the title Dreamgirl of the Year International.
As the new Miss Universe Cambodia, Sotima will now prepare to represent her country at Miss Universe 2023 in El Salvador this coming November. She hopes to make history by becoming the first Cambodian woman to win the prestigious international title.
The first runner-up of Miss Universe Cambodia 2023 was Sai Fhon of Phnom Penh, who will also have the opportunity to compete internationally as Miss International Cambodia 2023. The second runner-up was Vannak Bormey of Svay Rieng, who won the best national costume award. The third runner-up was Channa Pisey of Battambang, and the fourth runner-up was Kolianne Mailfait of Prey Veng.
See pictures from the final show below: