Winning images of the Comedy Wildlife Photo Awards 2019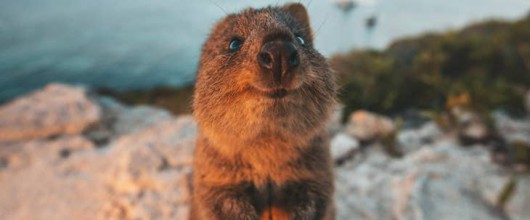 The overall winning image for the Comedy Wildlife Photography Awards 2019 has finally been announced.
Sarah Skinner was crowned overall winner of the prestigious photo contest with her entry (above) titled "Grab life by the….!" . The sweet image, taken in Botswana, captures a cub and adult lion playing.
Of her win, Skinner said: "I am absolutely delighted to be awarded the title as Overall Winner in the Comedy Wildlife Photography Awards 2019. It certainly warms my heart to know that this image will spread some laughter and happiness around the world.
"I am happy to report that this lioness continues to thrive in the pride, having seen her again in October this year," she continued. "I can only hope and encourage everyone, as a collective to each do our part in the conservation of all wildlife species, so that future generations can enjoy them,in the same way that I have done during my career as a wildlife photographer. Long may lions walk the plains."
Sarah's image also scooped the Creatures of the Land Award, sponsored by Alex Walker's Serian, who donated the overall winner's prize of a safari in the Masai Mara, Kenya.
Other award winners include The Affinity Photo People's Choice Award, voted for by the public, which went to Harry Walker for his image taken in Alaska titled 'Oh My', featuring a slightly bemused otter. The photo also scooped the Olympus Creatures Under the Water Award, making it a favourite among the judging panel also.
Meanwhile Vlado Pirsa's colourful shot of birds in Croatia, called 'Family Disagreement', scooped the Spectrum Photo Creatures of the Air Award and Elaine Kruer won the Amazing Internet Portfolio Award for her photo series of four images depicting Cape Squirrels in South Africa, which she called 'First Comes Love'.
In addition, 12 more entries came highly commended, click through the gallery at the top for more hilarious submissions, and winning entries.
source: Evening Standard