Areial Photography by night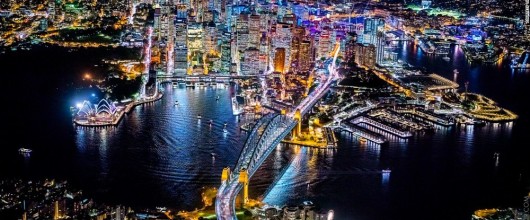 It's the world's greatest cities as they've seldom been seen before. Big, bustling, buzzing, bright — yet hauntingly peaceful and intimate.
Photographer Vincent Laforet spent early 2015 edging out of a helicopter door at vertigo-inducing heights of up to 12,000 feet photographing the likes of New York, Las Vegas, London, Sydney and Barcelona as night settled.
The result is "AIR," a new book that compiles the best and most spectacular aerial images captured throughout the project.

For Laforet, it was a thrilling experience and one that offered some surprising perspectives.
"When you are in any of these metropolitan areas on a street level, you feel a lot smaller and isolated," Laforet told CNN over the phone from New York. "You are overwhelmed by the noise and the differences you see on the ground."
"But when you are above these cities at several thousand feet or several kilometers, somehow they feel much more within grasp. You definitely feel more connected to the city and the people within it. There's this energy that's almost palpable."