Combophotos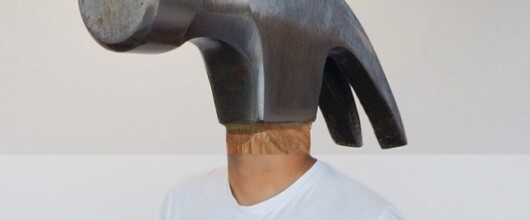 Atlanta based photographer and creative director Stephen McMennamy has a thing for juxtaposition. By merging unlikely combinations of his own images he creates surreal visual pairings, often playing with scale. He has coined these eye-catching pictures #ComboPhotos, and showcases them primarily through Instagram.
Hunger Magazine asked Stephen what initially inspired him…
"I guess the short answer would have to be boredom. I was just mulling through photos on my phone, specifically pictures of my daughter from her fourth birthday. There was a photo of her with a big smile on her face and another photo of a pink balloon. During that moment of boredom I took both photos into an app called PicFrame (a photo collage app) and just started to mess with what was there. I don't think my intention was to merge the two, but that's exactly what ended up happening.
The image of my daughter and the balloon definitely got me thinking in the combophoto direction, but my first concerted effort (that falls more in line with what I'm doing now), was of a banana and the empire state building. I just so happened to have those two things in front of me at the same time. I did the edit on the spot and it instantly got me wondering what else was out there that I could experiment with. But well before all that happened I had really become enamoured with Instagram. There's an endless amount of creativity to be discovered on that app. I saw a lot of people expressing themselves in so many unique ways. I've always wanted a more pronounced voice when it comes to my own creativity and I feel like that app and this photo technique has given me the voice I'd been looking for."
See more from Stephen on his Instagram account: @smcmennamy
Source: text: Hunnger Magazine, Pictures: Stephen McMennamy