Mercedes Benz new SS14 Campaign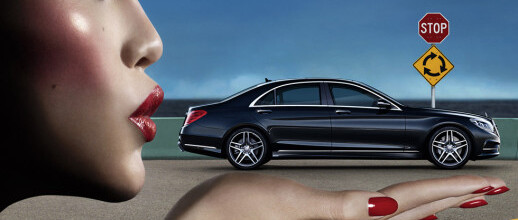 x-Vogue editor Carine Roitfeld has moved from magazines into advertising it would seem after working with Mercedes Benz on a new concept commercial for their S-Class model that is tres chic and oh so fashion dahling. Featuring model Sui He wearing an incredible fitted dress and flowing black cape combo designed by Roitfeld herself, the effect is certainly dramatic.
Also collaborating on the project was V Magazine founder Stephen Gan, as well as photographers Max von Gumppenberg and Patrick Bienert, who all contribute to this super stylish if not substance free short, that at least looks the part if nothing else. Whether or not the fashionable people the luxury car manufacturer are targeting will fall for this glossy offering will remain to be seen but the one thing that undoubtedly shines through is Roitfeld's impeccable taste, which perfectly translates on screen.
This may be no Tony Scott meets Saab but if it's the impetus Roitfeld needs to give us the fashion line we so desire then we're definitely all in favor.
Source: Hunger