Miss Universe Cambodia 2023 – swimsuit competition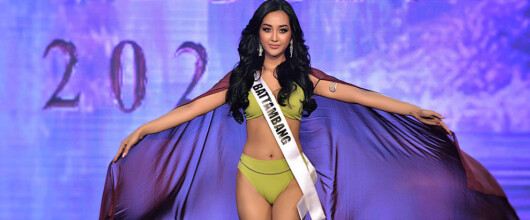 Miss Universe Cambodia is a national beauty pageant that selects the representative of Cambodia for the Miss Universe contest. The pageant was established in 2017 and has been sending delegates to Miss Universe since then.
The current Miss Universe Cambodia is Manita Hang, a 24-year-old model and entrepreneur who was crowned in June 2022. She is the first woman of mixed Cambodian and French descent to win the title.
The next final of Miss Universe Cambodia 2023 edition will be held on September 7, 2023 at the Bayon TV Steung Meanchey Studio in Phnom Penh. There are 35 contestants vying for the crown and the opportunity to represent Cambodia at Miss Universe 2023 in El Salvador this November. The contestants come from different provinces and regions of Cambodia, as well as from the Cambodian diaspora in countries such as Australia, Canada, France, New Zealand, and the USA
Miss Universe Cambodia aims to promote the beauty, culture, and values of Cambodian women on the international stage. It also seeks to empower young women to become role models and leaders in their communities. The pageant's motto is "Beauty with a Purpose".
The swimsuit competition was judged by a panel of experts, including former Miss Universe Cambodia winners, fashion designers, photographers, and media personalities. The scores from this event, along with the other preliminary events, determined the top 15 finalists who advanced to the coronation night on September 7, 2023.
The swimsuit competition was broadcasted live on Bayon TV and streamed online on YouTube 1, TikTok 2, and Facebook 3. It also attracted a lot of attention from the public and the media, who praised the contestants for their diversity, elegance, and charisma.
See pictures below: