Surrelistic Landscape Drone Photography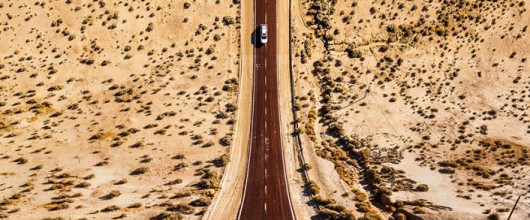 Turkish graphic designer and photographer Aydin Büyüktas has mastered the art of surrealism, and his latest project will leave your head spinning in the best way.
Büyüktas uses drones to take a series of overhead photographs, which he then blends together to produce a superb 'declining' effect, in which the world below looks progressively smaller and flatter – the project is, in fact, called Flatland. The name is derived from a book by English author Edwin Abbott, in which he imagines a 2-dimensional world inhabited by geometric figures.
Flatland II is Büyüktas's latest portfolio entry, featuring scenes he photographed while traveling across the US. We previously featured his stunning landscapes of Istanbul, so compare the East to the West below, and just remember that you're not actually falling – it's the picture.
Source: boredpanda.com
Pictures by: Aydin Büyüktas