People of Russian Market in Phnom Penh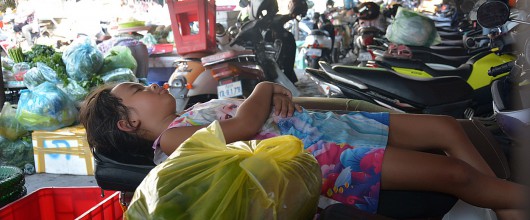 Russian market is located in the south part of Phnom Penh and is known to the locals as Phsar Toul Tom Poung. The reason why it is called Russian market is because it was a popular market among the Russian expats during the 1980s when most of the western expats in Phnom Penh were Russian.
Inside the Russian Market, there are such many the various goods zones that you hardly find what goods you like to purchase. You will find a large range of textiles and antiques, varied selection of souvenirs, curios and silks, clothing, household goods, motorcycle parts, meat and vegetables as well as DVDs and knock-off designer handbags …
We decided to have a walk around with camera and shoot some of the people who work there….